Mount Hamilton
Date

June 16, 2021

Distance

37.46 miles

Location

SF Bay Area

Strava Activity
I'm in the SF Bay Area again for a week visiting family, so I thought that I'd try some more of Northern California's iconic scenery. This time, I did an ascent and descent of Mount Hamilton, up to Lick Observatory and back. As I found out, this is an all-time classic ride of the Bay Area (and by extension, the United States) for a reason—this is a must-ride route if you're in the area.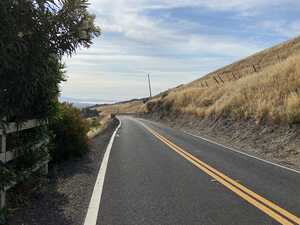 I went back to Sports Basement and rented a road bike for the week. Unfortunately, they didn't have anything my size, so I settled for something a bit smaller. It wasn't the end of the world, but I did have to adjust the saddle significantly, and perhaps my slight back discomfort during the ride was due to the size mismatch.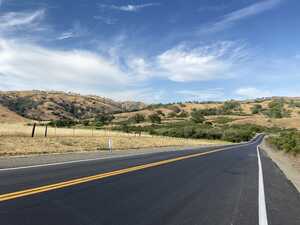 Combing from an area without any mountains, this was theoretically the biggest single climb that I've ever done, although I've done plenty of rides with more total elevation gain. Strava rates it as hors catégorie, and it's often raced in the Tour of California. Having never done something like this before, I don't think I paced it particularly well; I still felt like I had a lot "left in the tank" by the time I reached the observatory at the top.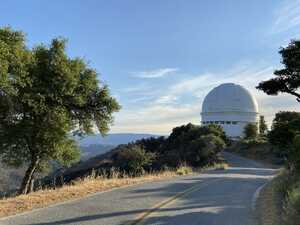 The climb is actually not too bad: 3,745 vertical feet, according to Strava, but it's at a fairly steady 4% grade. There are no steep ramps; the difficulty is not from the gradient, but from the length. At more than 18 miles in length, it's more of a medium effort sustained over a long time than it is a hard effort. It was a pretty hot day in the valley, but this is actually a good thing, because it means that the temperature is extremely comfortable at the top of the mountain. I had brought along an extra jacket just in case it got too cold at the top, but I ended up not needing it.
I did see a decent number of other cyclists today. As a fairly new cyclist, it gave me a bit of a confidence boost to pass two other people on the way up, and one even complimented me, saying that I was climbing "pretty fast." However, my inexperience really showed on the descent. Climbing hurts but is mostly just a matter of fitness and willingness to suffer; descending actually takes some daring and a lot of skill, which I lack. I was passed by maybe 4-5 cyclists on the descent.
The descent was a little winding, but luckily the road surface was impeccable, so it didn't feel sketchy at all, even for a green young cyclist like me. According to some random comments online, they apparently just finished resurfacing the road a month or two ago, which explains the pristine tarmac.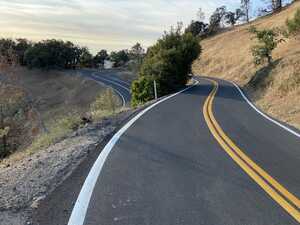 An interesting episode from the descent: I was hit by a bird! This was unfortunately fatal for the bird. Fortunately, I wasn't injured in any way.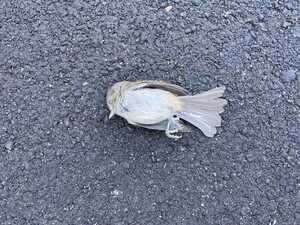 My inexperience also showed itself in another way on the descent: group ride etiquette. There was a group of four other cyclists who were riding down the mountain at the same time. Since they were much better descenders than I was, they passed me on each downhill section, but since they were taking it pretty easy, I would catch up again on each flatter segment. I didn't want to keep on playing leapfrog with them, so I ended up just silently joining them. I think that road cycling etiquette dictates that I should have asked to join them, but oh well.